Oberammergau Passion Play 2020 – The Religious Event of the Decade
Dates and prices on request
In 1633, the small Bavarian village of Oberammergau was in the grip of the plague. Its inhabitants vowed that if they were spared, they would stage a Passion Play, depicting Christ's bitter suffering. In 1634 the villagers fulfilled their solemn promise for the first time. For hundreds of years since, despite dangers and threats, they have loyally kept their vow. Pilgrims of all ages, from across the world are captivated by the Play, which is not only a testimony of religious faith but also an outstanding cultural event. Although the text and music have been adapted many times over the years, the traditional concept has endured through the centuries, with the play performed only every 10 years.
The Oberammergau Passion Play will once again be performed over the summer of 2020. Comprising 102 performances, the show is performed 5 nights a week, running from May 16th to October 4th 2020. The entire town of Oberammegau and the surrounding villages play host to their international visitors. All the actors in the play, as well as the set designers, musicians and directors are all local villagers.
The Passion Play show will once again run in two parts, depicting the Passion of Christ. In a giant theatre, specially designed to accommodate the play, the first acts take place in the afternoon, before breaking for an early dinner, for the local school children to attend school and businesses to work. The play then continues into the evening for the second part, with the entire show lasting around 5hrs. The stage will be filed with thousands of actors and even animals, against a stunning backdrop of innovative stage design and the elements as the stage is uncovered. The Passion Plays really are a 'once in a lifetime' spectacle and not to be missed!
Greatdays can arrange a package to the Oberammergau Passion Play for your school, tailored to your group's specific requirements, budget and wishes. Greatdays suggest the 2 night Oberammergau package, combining a 2 night half board stay in Oberammergau or one of the charming surrounding villages with the Passion Play performance.
What's more, Oberammergau's position in the Bavarian Alps lends itself to a number of fascinating possible tour extensions. Perhaps explore the beautiful Black Forest, the charming Rhine Valley whilst in Germany or head over the border to Austria's Tyrol or Italy's Great Lakes. Alternatively, why not combine your stay in Oberammergau with a few nights in Bavaria's capital city – Munich!
Additionally, tours can be arranged to combine further religious shrines, cathedrals, or sites of historical importance for your school. Cologne's famous cathedral is well worth the visit, Munich's Frauenkirche cathedral one of the city's main sights or why not follow in the footsteps of Martin Luther as your students learn about the Reformation and its impact on European history.
Greatdays have over 30 years' experience in booking European group travel and are fully ABTA and ATOL bonded for your peace of mind. With our decades of experience running tours to the Oberammergau Passion Plays, Greatdays can customize tours to suit any requirements, from short, 2 or 3 night air tours to Oberammergau to longer multi-centre coach tours and we can tailor your school's tour to include any shrines, cathedrals or other religious sites you may with to visit en route. We expect 2020 to be as popular as ever and sell out, so book your place today!
---
Dates
May - October 2020
---
Suggested itinerary
Day 1
Arrive in Oberammergau
Travel from  your school to Germany and arrive in the charming town of Oberammergau, in the heart of the Bavarian Alps. Relax in your accommodation and enjoy evening dinner together.
Day 2
Oberammergau Passion Play 2020
In the morning, explore the village of Oberammergau at your leisure. The village is famous for its old Bavarian character, which can be seen in the beautiful art of wood carving and the picturesque houses decorated with intricate frescos.
After a hearty lunch, take your seats for the first part of the world famous Passion Play. Taking place in the enormous theatre, built specially for the Play, the first part lasts approx 2hrs.
The Passion Play then pauses for dinner, before recommencing with Part 2 taking place into the evening.
Day 3
Depart Oberammergau
After breakfast, check out of your accommodation and head back to the UK, or perhaps continue your tour to a range of European destinations.
---
Accommodation will be provided in hotels, hostels or guest houses in the village of Oberammergau or in the surrounding villages, designated by the Passion Play organisers. If staying in a surrounding village, return transport is provided between the hotel and the theatre on the performance day.
Bookings are now open for Oberammergau Passion Play 2020 packages. Allocations work on a first-come first-served basis, so we strongly advise you to submit your enquiries as soon as possible to ensure the best availability. 2020 will be a sell out event as in previous years and peak dates will soon fill!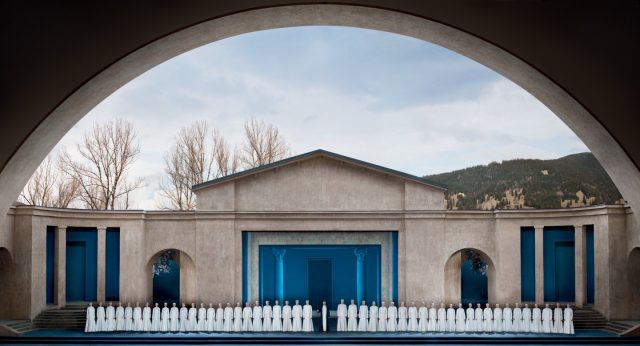 ---
Oberammergau Passion Play 2-night Package Performance Schedule 2020
Please advise of preferred performance date when making an enquiry
Tuesday performances
Thursday performances
Sunday performances
May 19th
May 21st
May 26th
May 28th
May 31st
Jun 2nd
June 4th
Jun 9th
June 11th
June 14th
June 16th
June 18th
June 23rd
June 25th
June 28th
June 30th
July 2nd
July 7th
July 9th
July 12th
July 14th
July 16th
July 21st
July 23rd
July 26th
July 28th
July 30th
August 4th
August 6th
August 9th
August 11th
August 13th
August 18th
August 20th
August 23rd
August 25th
August 27th
September 1st
September 3rd
September 6th
September 8th
September 10th
September 15th
September 17th
September 20th
September 22nd
September 24th
September 29th
October 9th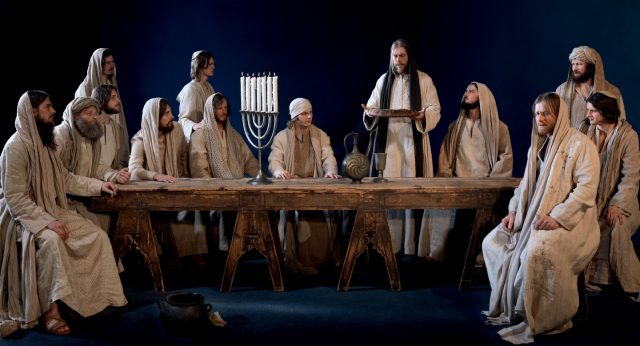 ---
Greatdays pride themselves on tailor-making all our tours to suit your school's individual requirements and requests. Tours are based upon your preferred number of students and accompanying staff, travel options, package inclusions and most importantly budget.
Our experienced product staff have a wealth of knowledge of Europe and will produce an individualised package for your school, whether it be a basic Oberammergau package or a longer tour of Europe.
Payment Schedule
The Oberammergau Passion Play organisers have set in place a staged deposit scheme for the 2020 Passion Plays, with deposits staggered between booking confirmation and the performance date.
Being a tailor-made package, the payment schedule for each tour will depend upon your final tour package content. However, below is a guideline deposit schedule.
Provisional deposit schedule
2017
£25.00 per person 1st stage deposit (until 31/12/2017)
2018
£50.00 per person 2nd  stage deposit
2019 (Q1)
£200.00 per person 3rd stage deposit
2019 (Q3)
£200.00 per person estimated balance payment
Approx. 2 months prior to departure:
Balance payment – date subject to any other services included in the package
Example based on 3-star accommodation 2020 Passion Play Package. All deposits are estimated and are subject to confirmation of final Oberammergau package prices.
Additional deposits for extra services, including for example flights, coach hire and pre and post-stay packages will be due closer to the time of travel. Additional deposit amounts and payment schedules will vary depending on the final package services included. 
Dates and prices are subject to availability. Pictures are for illustrative purposes only. Greatdays Holidays Limited are a member of ABTA (Y0380) which means you have the benefit of ABTA's assistance and Code of Conduct. Please ask us to confirm what protection may apply to your booking. Greatdays Holidays Limited has an ATOL licence (4279) and many of the flights and flight-inclusive holidays on this website are financially protected by the ATOL scheme. But ATOL protection does not apply to all holiday and travel services listed on this website. Please ask us to confirm what protection may apply to your booking. If you do not receive an ATOL Certificate then the booking will not be ATOL protected. If you do receive an ATOL Certificate but all the parts of your trip are not listed on it, those parts will not be ATOL protected. Please see our booking conditions for information, or for more information about financial protection and the ATOL Certificate go to: www.atol.org.uk/ATOLCertificate. Our website policy is to use only copyright free images or images which have been authorised to us for free use by the owner. If you consider an image to be unauthorised or to be your property, please contact us immediately and if valid we will have the image removed. If your image requires crediting or is missing a copyright statement then we will be pleased to add this to the webpage, contact us at info@greatdays.co.uk
Send an Enquiry